Speaker Biographies
Julie is the VP for Clinical Education and Rehab Industry Affairs & Compliance Officer for Quantum / Pride Mobility.
She has worked in the seating and wheeled mobility industry for the past 33 years. She is VP of Clinical Education, Rehab Industry Affairs and serves as Pride's Compliance Officer. She presents nationally in the area of seating and wheeled mobility with a focus on the evaluation, documentation and clinical application of available technologies. Julie serves on the RESNA Board of Directors, served on the Professional Standards Board and is an active participant in the Wheeled Mobility and Seating SIG and the PT PSG. She is a Friend of NRRTS, member of the AAHomecare Complex Rehab and Mobility Council, serves on the NCART Medicaid Committee, the DMEMAC Advisory Councils, the board of several State Associations and the Mobility Management Editorial Board. Julie is a highly proactive industry resource on legislative and regulatory issues that impact the complex rehab industry.
Course/s:
The Case For Wheels: Selecting the Clinically Appropriate Power Chair Base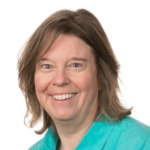 Stephanie Tanguay, OTR/L, ATP
Stephanie Tanguay began her career as an Occupational Therapist with a decade of experience in spinal cord injury and seating & mobility. She also worked as a Rehab Technology Supplier for seven years. She has presented on numerous occasions at the International Seating Symposium, RESNA, the Canadian Seating & Mobility Conference, and the European Seating Symposium and throughout the U.S. and Canada. Since 2006 Stephanie has been the Clinical Education Specialist for Motion Concepts, a manufacturer of power seating systems and seat surface and back support products.
Course/s:
Immerse Yourself – The Science of Skin Protection
Facing Forward – What's Up with Head and Neck Support?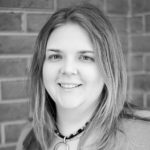 Angie Kiger, M.Ed., CTRS, ATP/SMS
Angie Kiger is the Clinical Strategy and Education Manager for Sunrise Medical.
She earned a Master of Education degree in Assistive Technology from George Mason University and a certificate in Assistive Technology from California State University at Northridge. Angie is an Assistive Technology Professional (ATP), Seating and Mobility Specialist (SMS), and a Certified Therapeutic Recreation Specialist (CTRS). Angie has worked with infants, children, and adults in both inpatient and outpatient settings. In addition to working as a clinician, Angie has served as an adjunct instructor at George Mason University and presented at numerous conferences in United States and abroad.
Course/s:
Thinking Inside The Box With Standard Cushions and Backs
Dependent Mobility Bases: A Closer Look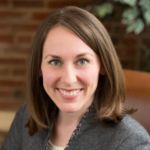 Angela Regier, OTD, OTR/L, ATP/SMS
Angela is the Regional Clinical Education Manager for Permobil.
Regier received her doctorate of occupational therapy from Creighton University in 2007 and is a RESNA-certified ATP and SMS. Her clinical career focused on neuro rehabilitation, the latter half of which focused solely on comprehensive seating and mobility interventions for individuals with acquired brain and spinal cord injuries. Regier has published and speaks on the topic of seating and mobility for ABI and SCI.
Course/s:
Acquired Brain Injury: Meeting Wheeled Mobility Needs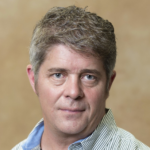 Mark Schmeler, PhD, OTR/L, ATP
Mark Schmeler is the Associate Professor & Director Rehabilitation Science & Technology Continuing Education Program (RSTCE), University of Pittsburgh.
He is the course director for the International Seating Symposium and directs several other continuing education venues including web-based post-professional education and training. He also directs a national contract to develop Assistive Technology Clinics within the Veterans Administration's Polytrauma System of Care. Schme is the co-developer of the Functional Mobility Assessment and manages a registry of large data related to mobility outcomes. He has over 25 years of clinical practice experience and continues to practice as an Occupational Therapist and Assistive Technology Professional in the Center for Assistive Technology at the University of Pittsburgh Medical Center which he helped establish and directed until 2005. His graduate teaching responsibilities are in the area of assistive technology policy, funding, and management as well as clinical applications of wheelchair seating and mobility applying case-based and evidence based practice. His area of research is in the development and application of functional outcomes measures, product development, and telerehabilitation. He also works closely with national organizations as an advocate for appropriate access to assistive technology devices and services. He served on the RESNA Board of Directors and is a RESNA Fellow.
Course/s:
Outcomes With The Most Up To Date Data and In-Depth Analysis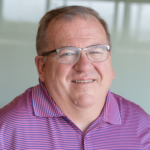 Greg A. Packer
President of U.S. Rehab, VGM Group Inc.'s alliance for high-tech rehab providers.
His background, which includes sales management for Pride Mobility Products Corp. and Biocore Medical Technologies, Inc., provides him with an understanding of both the sales and product areas of rehabilitation technology. Additionally, he currently serves as Vice President of NCART, he also served three terms in the Kansas House of Representatives, and so is familiar with the regulatory and governmental issues facing the rehab/HME industries. A graduate of Iowa State University, Ames, he received his master of business administration degree from Baker University, Baldwin City, Kan.
Course/s:
Outcomes With The Most Up To Date Data and In-Depth Analysis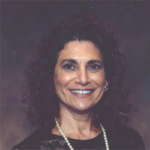 Karen A. Lerner, RN, MSN, ATP, CWS Regional Vice President, Pressure Prevention
Karen is a registered nurse, wound care and rehab specialist with over 25 years of industry experience. She has extensive experience as a public speaker, educating DME providers and clinicians on a variety of topics. Karen's speaking engagements included testifying before Congress on behalf of the HME industry. Since October 2013, Karen has worked as part of Team Pressure Prevention at Drive Medical. Prior to coming to Drive and for over 10 years, Karen was VP of Clinical Services at a Northeast based DME, responsible for Pressure Prevention, Respiratory and Rehab sales, as well as service and training. Before DME, Karen worked in sales for a hospital equipment and support surface manufacturer. She began her career as a critical care nurse specialist in major teaching hospitals from Florida to NJ. Karen received her undergraduate degree from Duke University and her graduate education from the University of Florida.
Course/s:
Befuddled About Support Surfaces? Become an Expert
Bariatrics: Pressure Injuries and Wound Care Considerations
Uncscrambling the Medicare & Insurance Mystery: How to Procure DME For Your Patients
Evidence-Based Fall Prevention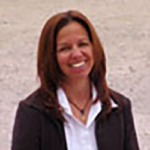 Lisa Rotelli
Lisa is the Director and Clinical Educator for Adaptive Switch Laboratories (ASL).
Education Specialist has had a lifetime of experience starting as a Clinical Coordinator for a Rehab Hospital in Northern California. She also served as a Rehab Manager for a large rehab equipment supplier and a Rehab Specialist for one of the major manufactures of rehab wheelchairs. She is certified by the University of Tennessee at Memphis as a seating specialist, and the University of Misericordia in Pennsylvania in pediatric seating. She specializes in alternative access, drive control systems, and has designed several drive control systems for severely involved clients. She presents at national conference to all levels of Clinical Therapists, Suppliers, and Educators.
Course/s:
Access or Activations: Rethinking The Approach for Access and Mobility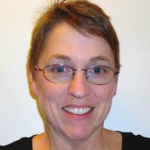 Jill Sparacio, OTR/L, ATP, ABDA
Jill is an occupational therapist in private practice in the Chicago Illinois area. A graduate of Western Michigan University, she currently provides consultation to long term care facilities and clients in the community. In addition, she consults with rehab technology suppliers and equipment manufacturers. She is actively involved in funding issues and both the state and federal levels. She has specialized in seating and positioning for more than 25 years.
Course/s:
Simplifying Custom Molded Seating
Understanding Basics to Complex Seating Options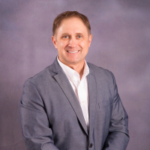 Dan Fedor, Director of Reimbursement
Dan servers as the Director of Reimbursement for VGM and US Rehab members. He is available to assist members with documentation requirements, audits and compliance for mobility products. He is a graduate of Penn State University where he earned a BS in Economics with a Business Minor. Dan joined VGM in 2014 and before that, was the Director of Education and Compliance for Pride Mobility Products Corp for 13 years. Prior to joining Pride, Dan served as a Senior Manager for Professional Relations and Electronic Data Interchange for the Jurisdiction A DME MAC (United Healthcare) for 6 years. Dan has presented at numerous local and national events regarding Medicare reimbursement including, Medtrade, state association meetings and at multiple rehab facilities. In addition, Dan was a guest lecturer for a funding class at the University of Pittsburgh and has testified at several hearings regarding Medicare reimbursement.
Course/s:
Documentation LIFE Preserver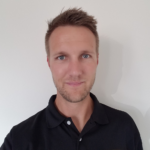 Cameron Sant, ATP, Quantum Rehab Product Specialist
Cameron has been working in the field of assistive technology with focus on complex rehab since 2011.  Cameron has earned his Assistive Technology Practitioner Certification through RESNA. He has a strong background in Specialty Controls and Electronics on complex rehab power chairs. Cameron currently is the Rehab Product Specialist for Utah as well as a Technical Trainer for the Western U.S.
Course/s:
Q-Logic Drivability: Performance at its Best!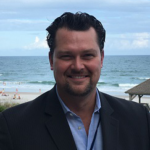 Ted Metcalf, Director of the National Rehab, O & P and Retail Networks
Ted has been the National Account Manager over the last 3 years covering the Southeastern region including Texas and has subsequently grown that region. During this time Ted has been instrumental in getting MED Group members aligned with our key business partners throughout the region as well as identifying new business.  Ted has served on state board associations in such capacities as legislative affairs and presenting on industry topics. Prior to MED, Ted worked for a National Provider of Rehab in the Dallas/Ft. Worth area and served as a manager over 4 sites in Texas.  His prior background includes working in the Rehab/Mobility Industry for a major manufacturer as National Accounts Director with MED Group as a customer.  Ted graduated from Baylor University and holds an MBA from SMU in Dallas.
Course/s:
Ethics Course