---
Stephanie Tanguay, OTR/L, ATP
About the Instructor
Stephanie Tanguay began her career as an Occupational Therapist with a decade of experience in spinal cord injury and seating & mobility. She also worked as a Rehab Technology Supplier for seven years. She has presented on numerous occasions at the International Seating Symposium, RESNA, the Canadian Seating & Mobility Conference, and the European Seating Symposium and throughout the U.S. and Canada. Since 2006 Stephanie has been the Clinical Education Specialist for Motion Concepts, a manufacturer of power seating systems and seat surface and back support products.
Course
Description
This presentation will review the assessment process and identify the most common postural and functional seating challenges for geriatric users of wheeled mobility devices.
---
Karen Lerner, RN, MSN, ATP, CWS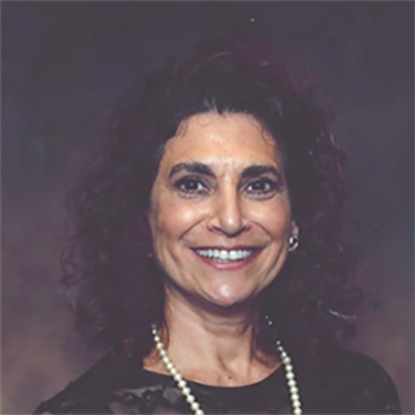 About the Instructor
Karen is a registered nurse, wound care and rehab specialist with over 25 years of industry experience. She has extensive experience as a public speaker, educating DME providers and clinicians on a variety of topics. Karen's speaking engagements included testifying before Congress on behalf of the HME industry. Since October 2013, Karen has worked as part of Team Pressure Prevention at Drive Medical. Prior to coming to Drive and for over 10 years, Karen was VP of Clinical Services at a Northeast based DME, responsible for Pressure Prevention, Respiratory and Rehab sales, as well as service and training. Before DME, Karen worked in sales for a hospital equipment and support surface manufacturer. She began her career as a critical care nurse specialist in major teaching hospitals from Florida to NJ. Karen received her undergraduate degree from Duke University and her graduate education from the University of Florida.
Courses
Stop Pressure Injuries – How Do I Help?
Hospice, Pressure Injuries, and Pain. Can Support Surfaces Help?
Oct. 3 | Track B | 8:00am – 10:00am | 2 CEUs
Descriptions
Stop Pressure Injuries – How Do I Help:
Define pressure injuries, staging updates, best practices, prevention, and review healing physiology and epidemiology.

Hospice, Pressure Injuries, and Pain. Can Support Surfaces Help?
Clinicians have vital roles in hospice care, including maximizing functional ability and comfort to enhance quality of life and assuring patient safety.
---
Julie Piriano, PT, ATP/SMS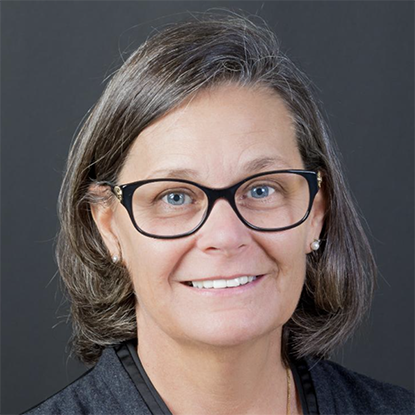 About the Instructor
Julie is the VP for Clinical Education and Rehab Industry Affairs & Compliance Officer for Quantum / Pride Mobility. Julie has worked in the seating and wheeled mobility industry for the past 34 years. She is VP of Clinical Education, Rehab Industry Affairs and serves as Pride's Compliance Officer. She presents nationally in the area of seating and wheeled mobility with a focus on the evaluation, documentation and clinical application of available technologies. Julie serves on the RESNA Board of Directors, served on the Professional Standards Board and is an active participant in the Wheeled Mobility and Seating SIG and the PT PSG. She is a Friend of NRRTS, member of the AAHomecare Complex Rehab and Mobility Council, serves on the NCART Medicaid Committee, the DMEMAC Advisory Councils, the board of several State Associations and the Mobility Management Editorial Board. Julie is a highly proactive industry resource on legislative and regulatory issues that impact the complex rehab industry
Courses
Clinically Speaking: Evaluation and Documentation for Power Seating Options
Oct. 3 | Track A | 10:15am – 12:15pm | 2 CEUs

The Case for Wheels: Selecting the Clinically Appropriate Power Chair Base
Oct. 4 | Track A | 2:35pm – 3:35pm | 1 CEU
---
Curt Prewitt, MS, PT, ATP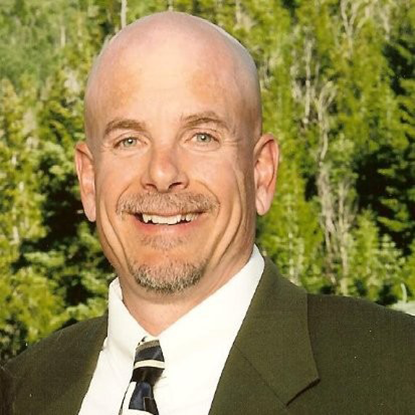 About the Instructor
Curt Prewitt is Director of Education for Ki Mobility. He has a BS in Exercise Physiology and an MS in Physical Therapy from the University of Colorado. He practiced as a physical therapist in a number of settings for a few years, most prominently in long term care, where he gained experience with seating and wheeled mobility. He transitioned from a practicing therapist to a manufacturer's representative, eventually moving into sales management and focusing on complex rehab technology. Throughout his tenure on the manufacturer's side in the complex rehab arena, he has dealt largely with pediatric positioning and mobility products. He has previously also served as a product trainer/product specialist, teaching product features and clinical application, as well as coordinating continuing education presentations, both credited and non-credited. He has presented educational courses across the US and internationally.
Course
Wheelchair Cushion Science – What is Driving Your Clinical Choices?
Oct. 4 | Track B | 8:00am – 10:00am | 2 CEUs
Description
Wheelchair Cushion Science – What is Driving Your Clinical Choices?
It is important for those involved in recommending a wheelchair cushion to understand principles of design and characteristics of materials used in cushions in order to select an appropriate wheelchair cushion that will allow for comfort and function, while optimally managing pressure.
---
Wade Lucas, PT, DPT, ATP/SMS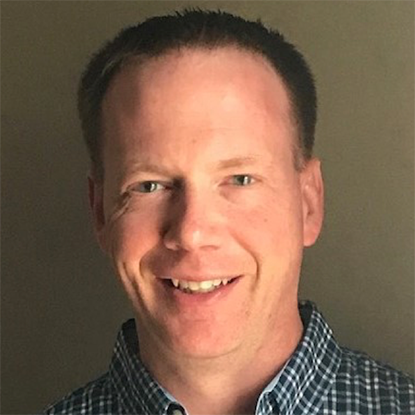 About the Instructor
Clinical Education Manager Wade is a licensed Physical Therapist and a certified Assistive Technology Professional (ATP)/Seating and Mobility Specialist (SMS) through RESNA. He has over 15 years of experience working in the complex rehabilitation equipment field. His clinical experience includes inpatient rehabilitation, outpatient, pediatrics, skilled nursing/long term care, and home health. Wade's current role with Quantum Rehab is to develop education programs on the clinical uses of company products and produce education presentations to provide to therapists and equipment providers.
Course
The Drive for Function and Development: Alternative Drive Control Considerations for Early Power
Oct. 4 | Track B | 10:15am – 12:15pm | 2 CEUs
Description
Power mobility can be intimidating. Decisions impact on the individual's quality life, functional mobility, physical well-being, and social interactions. This task can seem even more daunting when it comes to the pediatric end user. Children have the natural desire to move, explore, and learn.